Eurochocolate, sweet Perugia
< Back to list
The tastiest festival of all is held every year in Perugia (from 19 to 28 October 2012). This festival is now an essential appointment able to astound both your eyes and your mouth with unique chocolate creations to be admired and especially to be tasted.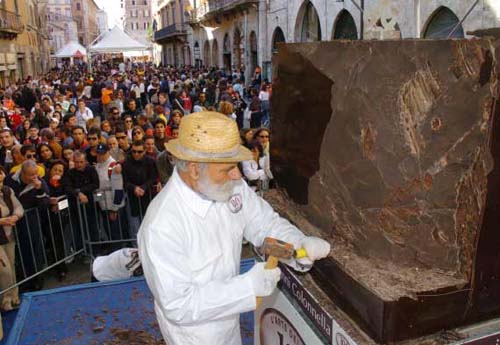 This year, Eurochocolate turns to Web 2.0, and the festival's main theme is "Applichiamoci" (Let's apply ourselves). The Eurochocolate gadgets "I Choc" presented in the 2011 edition will become the official gadgets of the 2012 edition.
Eurochocolate, a sweet event that will satisfy all the senses. The 2012 program will be online soon.
For further information, visit the festival site
< Back to list