A stone's throw from marvellous Umbria: Assisi and Perugia
< Back to list
The rolling hills of Umbria are close to Poggio al Vento and the region will leave you ecstatic for the beauty of its cities and the green landscape you cross to reach them. The suggested itinerary involves visits to two cities: Perugia and Assisi. Both have much to offer and we advise you to dedicate a day to each one.
You start by driving south to Perugia, about 60 kilometres from Poggio al Vento, which you can reach in about an hour on the Bettolle-Perugia motorway.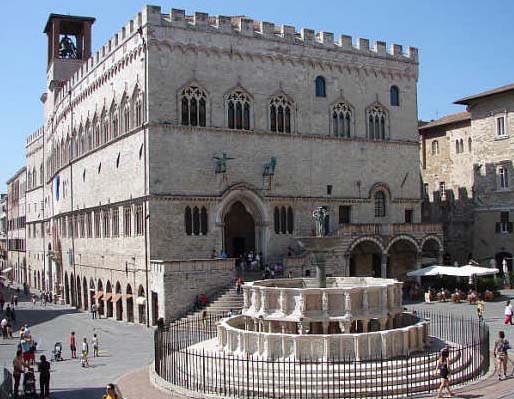 Perugiaís historical centre exhibits all its beauty and vitality, with many young people filling it by day and by night. In fact, Perugia is a university city that attracts students from all over the world.
†
†
†
†
The city will astound you with its fountains and its urban plan consisting of many, almost private, streets and alleyways, hidden from the flow of people. The shop-lined main avenue will whet your appetite for shopping. Many festivals animate Perugia during the year, from the sweet one of Eurochocolate in October to Umbria Jazz in July.
Assisi is a pearl to be discovered and treasured. About an hour and a half drive from Poggio al Vento along the Bettolle-Perugia motorway, the town is a famous pilgrimage site and the birthplace of St. Francis and St. Clare. The first places to visit are the Basilica of San Francesco, the Eremito delle Carceri hermitage and the Basilica of Santa Maria degli Angeli. These architectural masterpieces have made Assisi a UNESCO World Heritage Site. But Assisiís historical centre also offers other rarities such as the Romanesque Cathedral of San Rufino, the Priori Palace, the 13th century Capitano del Popolo Palace, the Temple of Minerva and just outside the walls the Rocca Maggiore fortress.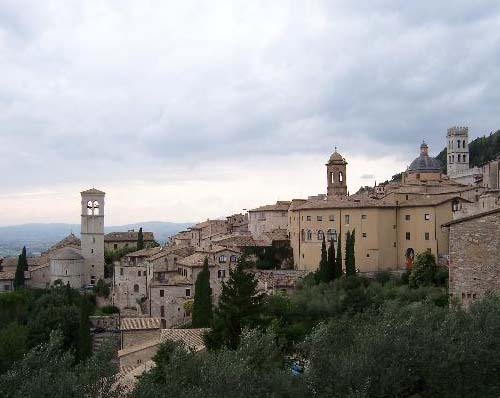 Itineraries and travel times by car:
From Poggio al Vento, take the Bettolle-Perugia motorway in the direction of Perugia.
From Poggio al Vento, take the Bettolle-Perugia motorway in the direction of Perugia; after passing Perugia continue southward and exit at Bastia Umbra, following the signs for Assisi.
†
< Back to list